About Our Corbin Dental Team
Our kind, caring, and professional dental team will make you feel right at home as soon as you step through our doors. Dr. Whitaker has personally selected a group of hygienists, assistants, and administrators she trusts to provide truly world-class care and customer service every single day. Thanks to our team, scheduling will be easy, your questions will be answered promptly, and your financial options will be nice and clear. Read on below to start getting to know our wonderful dentistry team!
Shanda, Dental Assistant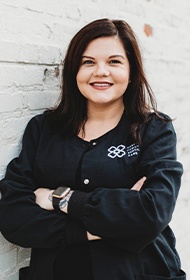 Shanda's career in the dental field started three years ago. She has achieved her Expanded Duties certification and loves being able to help patients improve their oral health and enjoy new smiles through her position.
Shanda is from right here in Corbin, and she has a lovely daughter named Olivia. When she isn't busy at the practice, she spends quality time with her family, keeps up with fitness, reads, and goes hiking.
Caitlin, Patient care coordinator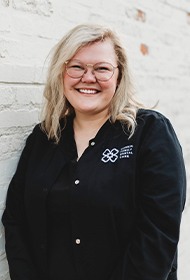 Caitlin loves getting to help our amazing patients love their smiles again, and she feels grateful that she gets to do it while working alongside such a knowledgeable and caring team. She is a graduate of Eastern Kentucky University and has certifications in Expanded Duties and Zoom Whitening.
Caitlin has been happily married since 2018, and she and her husband have two awesome fur babies named Teddy and Zeus. When she isn't spending time outdoors, you'll often find her sewing quilts, watching nature documentaries, or reading.
Whitney, Registered Dental Hygienist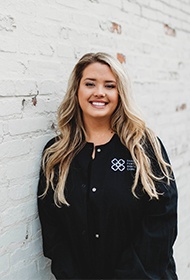 Whitney's career in dentistry as a whole spans ten years and counting. In fact, she knew she wanted to work in this field since she was very young – it was her true calling! For her education, she attended EKU and Bluegrass Community & Technical College, receiving advanced training in ZOOM! Whitening, local anesthesia, and laser dentistry. What she enjoys most about her job is being able to develop relationships with her patients while helping them achieve healthier, happier mouths. Whitney hails from Corbin and was recently married in August of 2016. She is the proud mother of a fur child named Sir Charles! In her free time, she enjoys antiquing, traveling, boating, and ATV riding.
Diana, dental assistant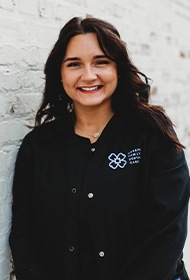 Diana joined our team after completing her studies at Southeast Community and Technical College. Today, she is an Expanded Duty Dental Assistant with advanced training in ZOOM! teeth whitening and coronal polishing. When asked, she shared that seeing patients get the smiles they've always wanted is one of her favorite parts of her job.
Diana was born and raised in Harlan, and still currently resides here in Kentucky with her daughter, Sadie, and her husband, Andrew. In her free time, she enjoys reading, spending time with loved ones, and doing just about anything that lets her enjoy the great outdoors!
Maddie, patient care Coordinator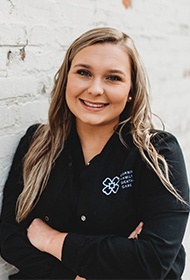 Maddie is originally from London, KY. Since joining our practice in 2021, she has loved being a part of a team that feels like family. The streamlined communication and exceptionally caring patients are just a few of the many reasons she loves her job!
Outside the office, you'll most likely find Maddie spending time with her boyfriend, going off-roading, shopping, going out to eat, and hanging out with friends. Here's an interesting fact about her: she's obsessed with seafood!
Jennifer, Registered Dental Hygienist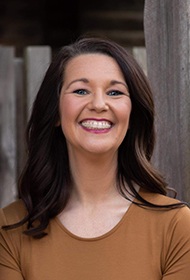 Jennifer's journey to becoming the exceptional dental hygienist she is today started by becoming an Expanded Duties Dental Assistant. From there, she continued her dental education by earning her license as a Registered Dental Hygienist at Big Sandy Community and Technical College in Prestonsburg. Today, she is certified in local anesthesia and Zoom! Whitening as well.
When she's not working at Corbin Family Dental Care, she's spending time with her husband Johnny, their two children Lucy and Silas, and their Goldendoodle, Ollie. She loves going to the beach, traveling, spending time with friends and family, having picnics, and indulging in her favorite guilty pleasure; watching any and all reality TV shows.
Alisha, Patient Care Coordinator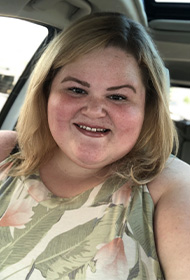 Alisha is from Williamsburg, KY. As our dedicated patient care coordinator, she loves getting to interact with patients each day. Forming connections with them while also helping them achieve healthier smiles is always so rewarding!
Outside of working hours, you can typically find Alisha listening to music (especially live music), camping, cooking, trying new restaurants, and spending LOTS of quality time with friends and family. Traveling is her favorite hobby by far, though – she's been to 23 states so far and looks forward to adding more states and even countries in the near-future.
Serena, Expanded Duties Dental Assistant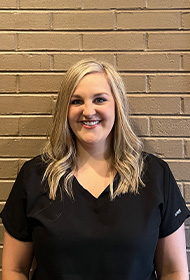 Serena has been working in the dental world for well over a decade now, and she loves helping each and every patient achieve a smile they love! She completed her assistant training at the University of Kentucky.
Originally from here in Corbin, she and her husband Aaron have three children named Mila, JohnLuke, and Ayla. As for hobbies, she spends her free time hanging out with the family, going to the lake, and shopping!
Bethany, Registered Dental Hygienist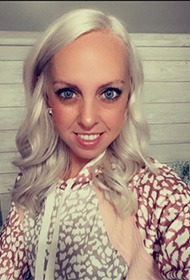 Before joining our team at Corbin Family Dental Care, Bethany had worked as a registered dental hygienist for 8 years, and she is happy to continue building her career with us. As a Corbin native, she attended South Laurel High School and later studied at Big Sandy Community College. She currently holds certification in Zoom! Whitening and local anesthesia.
Getting to know patients individually and helping them strengthen healthy smiles are her favorite parts of the job! Just as meticulous in her personal life, Bethany loves to have everything organized and perfectly clean. In fact, she keeps a planner and follows it exactly! She lives with her daughter, Jaycee, and her fur baby, Reggie. In her spare time, she likes being with her boyfriend and doing anything outdoors, but she especially enjoys going to concerts, spending time with family, and traveling.