About Our Corbin Dental Team
Our kind, caring, and professional dental team will make you feel right at home as soon as you step through our doors. Dr. Whitaker has personally selected a group of hygienists, assistants, and administrators she trusts to provide truly world-class care and customer service every single day. Thanks to our team, scheduling will be easy, your questions will be answered promptly, and your financial options will be nice and clear. Read on below to start getting to know our wonderful dentistry team!
Lindsay, Restorative Coordinator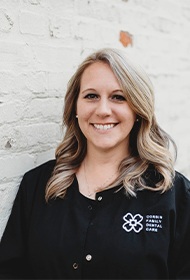 Lindsay is originally from London, KY, and she attended the University of Phoenix before getting started in the dental field. Today, she loves coming to work! She feels that the staff at Corbin Family Dental Care is amazing and knows how to work well together to provide the very best care possible to patients.
Lindsay married her husband Chase in 2011, and they have a young daughter together named Aubrey. Her hobbies including reading, spending quality time with her family, doing fun crafts, and working together on their farm.
Shanda, Dental Assistant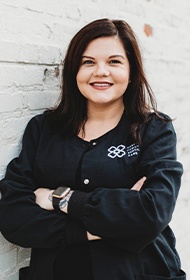 Shanda's career in the dental field started three years ago. She has achieved her Expanded Duties certification and loves being able to help patients improve their oral health and enjoy new smiles through her position.
Shanda is from right here in Corbin, and she has a lovely daughter named Olivia. When she isn't busy at the practice, she spends quality time with her family, keeps up with fitness, reads, and goes hiking.
Caitlin, Dental Assistant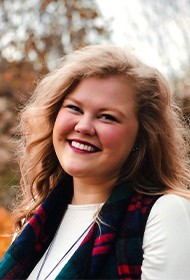 Caitlin loves getting to help our amazing patients love their smiles again, and she feels grateful that she gets to do it while working alongside such a knowledgeable and caring team. She is a graduate of Eastern Kentucky University and has certifications in Expanded Duties and Zoom Whitening.
Caitlin has been happily married since 2018, and she and her husband have two awesome fur babies named Teddy and Zeus. When she isn't spending time outdoors, you'll often find her sewing quilts, watching nature documentaries, or reading.
JACKIE, DENTAL ASSISTANT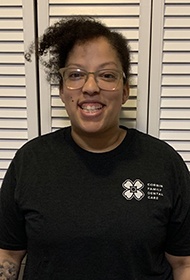 Originally from London, Jackie is a relatively new member of our team who loves meeting new patients and helping them reach their dental goals! She studied at Choice MD, completed her Expanded Duties Certification and Coronal Polishing Certification, and has advanced training in Zoom! Whitening.
Outside the office, she enjoys spending time with her family, painting, and doing anything outdoors! Jackie has been married to her husband, Josh, since 2017, and together they have a lovely little girl named Jayla.
Whitney, Registered Dental Hygienist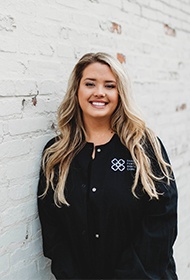 Whitney's career in dentistry as a whole spans ten years and counting. In fact, she knew she wanted to work in this field since she was very young – it was her true calling! For her education, she attended EKU and Bluegrass Community & Technical College, receiving advanced training in ZOOM! Whitening, local anesthesia, and laser dentistry. What she enjoys most about her job is being able to develop relationships with her patients while helping them achieve healthier, happier mouths. Whitney hails from Corbin and was recently married in August of 2016. She is the proud mother of a fur child named Sir Charles! In her free time, she enjoys antiquing, traveling, boating, and ATV riding.
Amanda, Registered Dental Hygienist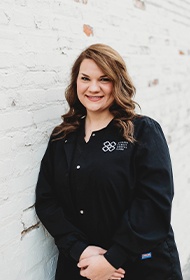 Amanda's been working in dentistry for 14 years and counting, and she's proud to be a member of the Corbin Family Dental Care team. She has always loved dentistry and never wanted any other career, first getting her start at the front desk of a dental office in high school. She attended the University of the Cumberlands before pursuing her dental hygiene education at Bluegrass Community & Technical College. She has additional training in Zoom Whitening, local anesthesia, and laser dentistry. She loves changing smiles through her job! It's so rewarding to help patients brighten their teeth in ways that just aren't possible with daily care. She is also proud to work alongside other team members who are all fully devoted to patient satisfaction.
Amanda is from London, KY, having moved to Corbin a few years ago. She is a proud mom of her son, Lucas. When she isn't busy at the practice, she spends quality time with her family and two dogs. Her other interests include traveling, riding motorcycles, and simply being outdoors.