Emergency Dentistry - Corbin, KY
In Pain? Need Help? Call Us Now!
Have you or a loved one just been in an accident where teeth were damaged? Or, has that little toothache suddenly turned into a major pain? These and other dental emergencies happen all the time, so if you're in need of urgent dental care, just give Corbin Family Dental Care a call. We're able to accommodate same-day and next-day appointments so that no one ever has to be left waiting in pain.
Why Choose Corbin Family Dental Care for Emergency Dentistry?
Can offer IV sedation to ensure a comfortable experience
Latest technology helps us find & diagnose problems in less time
Able to see emergency patients the same day
Dental Accidents & Facial Trauma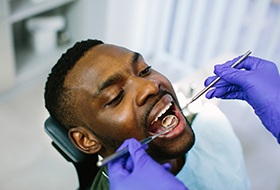 Broken and knocked-out teeth are very common for patients of all ages, especially those who participate in sports or often chew on hard items (such as ice or popcorn kernels). If you're currently dealing with a damaged tooth, take the following steps:
Contact our office right away.
Try to recover as much of the tooth as you can.
Rinse the tooth gently with water, then try to place it back into its socket until you can make it to our office.
If this isn't possible, put it in a container of milk or saltwater. The tooth must remain wet to keep it viable for reattachment!
Dental Emergencies Due to Oral Care Neglect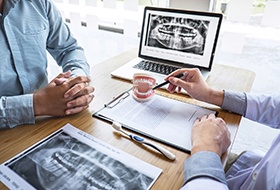 Teeth can often develop a lot of pain or sensitivity if an infection has reached the inner dental pulp, which is where the delicate nerve of a tooth is located. To get help for a severe toothache, make sure you:
Contact our office.
Gently rinse your mouth with warm water.
Lightly floss around the tooth to make sure the pain isn't being caused by something stuck next to it.
Place a cold compress on the face or take an OTC medication to help lessen any pain.
Unparalleled Experience & Qualifications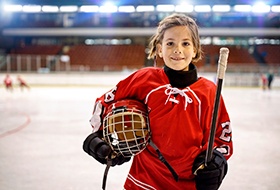 Dr. Katherine Whitaker is exactly the type of person you want to see in the middle of a dental emergency. As a dentist with over 7 years of experience and a mother of 2, she knows exactly how to bring calm to even the most stressful situation. She and our team work hard to accommodate same-day and next-day emergency appointments so patients are able to get what they need right when they need it. And, to help even the most anxious patient relax, she's the only dentist in a 40-mile radius who is trained to provide soothing IV sedation.
Tooth Extractions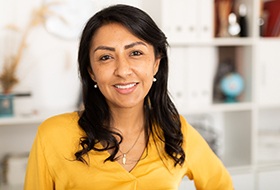 While our number 1 goal is to help our patients preserve their natural teeth for as long as possible, sometimes, the best thing we can do is simply remove a problem tooth. Dr. Whitaker may recommend an emergency extraction if:
A tooth is so decayed or broken that it cannot be repaired
Advanced periodontal disease is present
Damage on one tooth is beginning to negatively affect those surrounding it
Should you ever need an extraction, you can trust that Dr. Whitaker and our team will go out of their way to ensure your comfort from beginning to end, using local anesthetic and nitrous oxide or sedation dentistry if requested.
Emergency Dentistry FAQs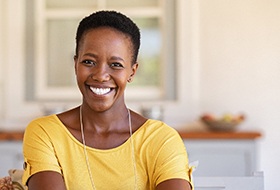 Do you still have questions about what you should do in the case of a dental emergency in Corbin? When you contact our team of professionals at Corbin Family Dental Care, we'll provide you with over-the-phone first-aid guidance and be with you through every step of the way. For your convenience, we've answered some common questions we receive from our patients below.
I'm in so much pain that I'm scared to be treated. How can my emergency dentist help?
At Corbin Family Dental Care, one of our first priorities is the comfort and safety of our patients. Dental emergencies are stressful and oftentimes painful, which is why we offer several sedation options to help you feel comfortable and relaxed as soon as you reach our office. In fact, Dr. Katherine Whitaker is one of the few specially trained dentists in the area to administer IV sedation. As soon as you reach our office, we'll speak with you to determine your pain level and examine the situation. Based on our findings, we can then discuss different sedation options that can ease your discomfort and help you feel at-ease while you're receiving treatment.
What should I do if my face begins to swell?
Whether you have a toothache caused by an infection, or experienced dental trauma, you may notice facial swelling. One way you can bring this down is to place a cold compress on the area for 10 minutes on and 10 minutes off, for up to an hour. If the swelling is caused by infection, it's important to not put a heat source on the area, because this could cause the issue to spread faster.
Should I visit the ER or my emergency dentist?
When you find yourself dealing with a dental emergency, it can be hard to determine whether you should visit your ER or an emergency dentist. Situations such as broken or fractured jawbones, deep facial lacerations, and difficulty breathing or swallowing should all be addressed at your local emergency room by a medical professional, because these can all be life-threatening issues. Once you receive urgent attention, you can contact our office to schedule an appointment to get your dental needs addressed. Otherwise, be sure to visit your emergency dentist if you experience any out-of-the-ordinary oral health symptoms or pain.
If I have a toothache, does that mean that I'll need to get a root canal?
Toothaches are often a sign of an infection, which can be treated with root canal therapy if it hasn't progressed. If you put this procedure off, it will likely result in you needing an extraction instead. At Corbin Family Dental Care, we make sure that no matter what treatment you need, it's as pain-free and comfortable as possible.