Sedation Dentist Near London, KY
Providing a More Calming and Relaxing Experience
Millions of people in the United States suffer from some form of dental anxiety. While the reasons may vary from a fear of needles to a past traumatic experience, it is often why these individuals forgo regular dental checkups and cleanings and elective care. At Corbin Family Dental Care, we never want your fears or anxiety to keep you from receiving the oral healthcare you need and deserve. This is why our sedation dentist near London, KY, Dr. Whitaker, is pleased to provide various options to help you feel more relaxed during your visit. If you would like to find out which method of sedation is right for you, contact our team to schedule an appointment today.
Why Choose Corbin Family Dental Care for Sedation Dentistry?
Only practice to offer IV sedation within 40 miles
Is versatile in calming nerves before a checkup and cleaning or more complex treatment
Caring and compassionate dental team by your side
What Our Patients Are Saying
"I am so happy that I chose to be sedated for my procedure. The entire process was so simple and Dr. Whitaker and her team ensured that I knew what was going on and what to expect. They treated me like family. Dr. Whitaker even phoned later that same evening to ensure I was doing ok after the procedure. So very thankful that I found Dr. Whitaker and her team! They are amazing!" – D.C.
"I was very apprehensive due to past medical history but this experience was wonderful. No problem with IV. Staff was great. I left feeling fine and would highly recommend. I am very pleased." – V. H.
"I loved it all. I liked the calming meds before my sedation appointment. I don't remember a lot and I'm thankful. I had a very good experience and all the ladies were very nice. I would do sedation again if I needed treatment on my teeth in the future." – C. S.
Available Sedation Dentistry Options
When arriving for your appointment, we will discuss which of the two options below is right for you.
Nitrous Oxide Sedation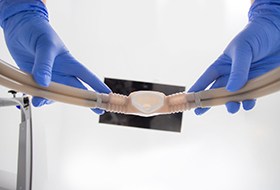 Also known as "laughing gas," nitrous oxide is the mildest form of sedation, allowing you to feel calm, relaxed, and as if you are "floating." When you settle into the dentist's chair, we will place a nasal mask over your nose and have you inhale the mixture of oxygen and nitrous oxide. In no time, you will begin to feel light-headed. Once the treatment is complete, we will turn off the gas, and the effects will quickly begin to wear off, allowing you to safely leave and resume normal activities.
IV Sedation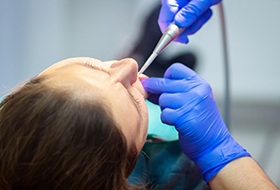 When it comes to providing IV sedation, our team will first need to determine if you are a qualified candidate. In most cases, individuals who have an extreme fear of the dentist, have a sensitive gag reflex, are undergoing multiple procedures, who have difficulty becoming numb using other methods of sedation, or who have issues sitting still are eligible for IV sedation.
Administered intravenously into your bloodstream, it takes effects more quickly, but don't worry, you will remain conscious throughout the appointment. You will begin to feel thoroughly relaxed and may even feel as if you slept throughout your entire visit. You might also not remember much from your appointment. This type of sedation requires special training, which is why Dr. Whitaker is the only dentist within 40 miles who is qualified to offer it.
Before you receive IV sedation, we will ask you about your medical history as well as any medications you are currently taking. This will help us determine if IV sedation is right for you.
How to Know Which Form of Sedation is Right for You?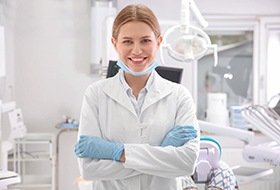 The only way to properly know which method of sedation is right for you is to schedule a consultation with Dr. Whitaker. During this appointment, she will go over your health history and recommend the ideal solution. It is important to note, however, that Dr. Whitaker will only sedate adults, not children. When a child needs assistance to combat dental anxiety, she and our team will work to identify ways in which we can modify their behavior to ensure a more pleasant experience.