Metal-Free Restorations – Corbin, KY
Enjoy Natural-Looking Fillings and Crowns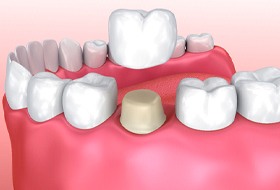 Your teeth can be damaged over the years despite your best preventive efforts. Whether from decay, trauma, or another factor, the go-to solution to rehabilitate a tooth has involved a metal restoration. Although they are effective, they cause an eyesore when you smile. Now, you can enjoy solutions that blend in with your natural teeth. Dr. Katherine Whitaker offers metal-free restorations in Corbin to improve the health and aesthetics of your smile.
What are Metal-Free Restorations?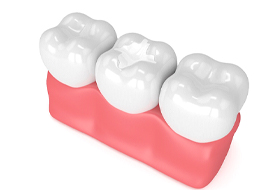 Traditional restorations are made from various metals, such as stainless steel, mercury, and alloys. They provide long-lasting solutions when used as a filling or a crown, but they are dark in appearance and create several other disadvantages as well. Metal-free restorations are the perfect alternative. They can be used for:
Tooth-colored fillings
All-ceramic crowns
Natural-looking bridges
Discreet inlays and onlays
The restorations are customized to match the size, shape, and color of your natural teeth to blend in seamlessly when you smile. Although they are not made from metal, they are equally durable for a long-term solution.
What are the Benefits of Metal-Free Restorations?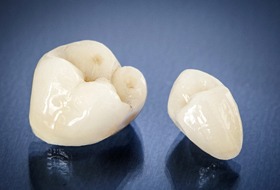 Now, many patients prefer metal-free restorations because they offer several benefits, such as:
Natural-looking appearance
Biocompatible solution
Improved confidence
Hypoallergenic
Maintain more of your tooth's structure
Long-lasting results
What is the Process Like for Metal-Free Restorations?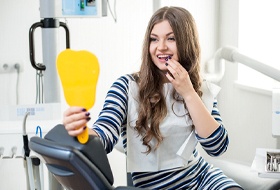 Depending on the type of restoration you need, the process varies slightly. Before you can transform your smile, you first need a consultation with your cosmetic dentist in Corbin to create your customized treatment plan.
If you have a previous metal restoration, we remove it and any damaged areas of your tooth. If you need a simple filling, we customize the resin material to match your enamel before applying it to your tooth. After it is sculpted into the ideal shape, a special dental light is used to quickly harden it. The entire process only takes one appointment.
If you need a crown or another restoration, you may need more than one visit. During your first appointment, we remove any previous restorations and reshape your tooth to accommodate the new one. An impression of your mouth is taken to create your restoration to meet your exact specifications, including the size, shape, and color in a dental lab.
It can take the dental lab a couple of weeks to make your restoration, so we attach a temporary one while you wait. After your permanent restoration is ready, you return to our office for your final appointment to have it bonded in place.
Your restoration can last for several years with the right aftercare, like maintaining your oral hygiene at home and visiting your dentist twice a year for a cleaning and checkup.
Schedule an Appointment Today!
Do not let a metal restoration be the focal point of your smile. Invest in your confidence using tooth-colored solutions. Contact Corbin Family Dental Care today to schedule your consultation. We look forward to improving the health, function, and aesthetics of your smile.