Dental Crowns – Corbin, KY
Restoring Natural Teeth So You Can Continue To Enjoy Them
As you age, teeth naturally become more worn-down and even damaged due to frequent use and accidents. Even if you have a great dental hygiene routine, you may need to repair and fortify a natural tooth or two in order to enjoy them for the rest of your life. Fortunately, at Corbin Family Dental Care, we can place high-quality and durable dental crowns to protect your teeth from further damage or harm. That way, you can continue using them without experiencing any discomfort while chewing food or speaking. If you have dental sensitivity or feel as though you can benefit from a crown in Corbin, don't hesitate to contact our office and schedule an appointment today!
Why Choose Corbin Family Dental Care For Dental Crowns?
Customized Restorations
High-Quality Dental Materials
Experienced & Passionate Dentist
What are Dental Crowns?
Dental crowns are customized caps that are made to fit over the visible portion of your teeth that lies above the gums. They can be crafted from a variety of strong and durable materials, including metal compounds, gold, and even natural-looking materials such as composite resin and porcelain, which is the popular choice among most patients. After Dr. Katherine Whitaker prepares your tooth to receive the restoration, it will be permanently cemented in place to restore the shape, size, and structure of the tooth.
Why Do You Need a Crown?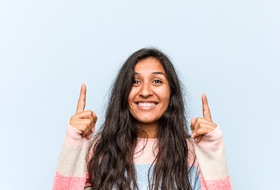 Many patients aren't aware of how versatile dental crowns are as a treatment solution. They can fix a variety of problems, some of which include:
Severe Decay: Some instances of tooth decay can become so severe that they can't be fixed with a dental filling. In these cases, we'll likely recommend a crown placed over top of a filled tooth to provide it with additional support and strength.
Dental Trauma: Accidents happen, and one of the most common dental emergencies is trauma. Whether your tooth is cracked, broken, or fractured, we may recommend a dental crown to restore the structure and protect it from breaking even more.
Root Canal Therapy Protection: After root canal therapy, natural teeth can be weak, because we remove the infected inner portion of the tooth. That's why we typically place a dental crown atop the treated tooth to protect it from future harm and strengthen it.
Attach Fixed Bridges: For our patients with consecutive missing teeth, we may recommend a fixed bridge. These are artificial teeth suspended between two dental crowns that are anchored to either side of the gap in your mouth.
What is the Procedure of Getting a Crown?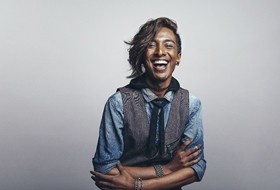 Getting a dental crown from your dentist in Corbin, Dr. Whitaker, typically takes between two to three appointments and can be broken down into the following stages:
Preparing your tooth for the dental crown by removing a small portion of your natural enamel.
Taking impressions of your damaged tooth to send to our dental laboratory to make your crown.
Apply a temporary crown over your prepared tooth until your permanent one arrives.
Cement your permanent crown into place and polish your teeth.
If you have any questions or would like to discuss your options for dental crowns in Corbin, schedule a consultation today! Our team would love to answer any questions you may have and help restore your dental health and smile.