IV Sedation Dentistry – Corbin, KY
Delivering Dentistry You Need in a Comfortable Manner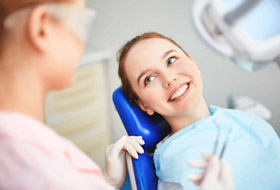 If you feel uncomfortable or fearful when you visit the dentist, you are not alone. Dental phobia affects millions of Americans, which often keeps them from getting the dental care they need. Unfortunately, a vicious cycle is created the more you avoid the dentist because your problems become more significant. Then when you need a complicated treatment procedure to restore your oral health, it creates more anxiety.
Dr. Katherine Whitaker has completed the extensive training it takes to become certified to offer IV sedation dentistry in Corbin, KY. She is the only dentist within 40 miles of her practice to offer that service for patients. If you experience severe dental phobia or fear, IV sedation may be the right option to help you get the high quality dentistry you need and deserve.
Who Is a Candidate for IV Sedation?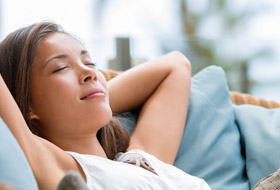 Since IV sedation is the deepest level of sedation dentistry that we offer at Corbin Family Dental Care, it is typically reserved for patients with a high level of dental fear or those with special needs. However, there are other circumstances in which IV sedation may be ideal such as:
Patients needing multiple or complex treatment procedures they would like to complete in as few visits as possible.
Patients with certain issues such as a bad gag reflex or inability to sit comfortably for long periods of time.
Patients who historically have trouble getting numb.
How Does IV Sedation Work?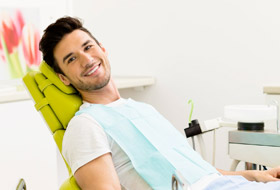 During your procedure, the medication used during IV sedation is delivered intravenously directly into your bloodstream. This allows it to work quickly and makes it easy for Dr. Whitaker to adjust the medication as needed throughout your procedure. She will also be constantly monitoring your heart rate and vital signs throughout your treatment with IV sedation.
The medications used during sedation are designed to help you relax and feel sleepy. Due to the nature of the medication, you will likely have little to no memory of what took place during your treatment and you may feel like you were sleeping throughout your procedure when in actuality you are still awake and responsive.
It is important to have a ride with a trusted adult to and from your appointment and arrangements made so they can stay with after your treatment because it will take some time for the medication to wear off.
How Can I Learn More?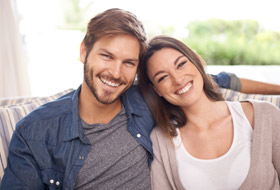 If you feel that IV sedation may be a good solution for you, we encourage you to schedule a consultation with Dr. Whitaker to discuss your needs and goals for your dental treatment and your smile. Your comfort and safety are always our number one priority at Corbin Family Dental Care, and Dr. Whitaker will discuss the protocol and review exactly what will happen during and after your procedure with IV sedation.
Give your dentist in KY a call today for more information and to schedule your consultation.