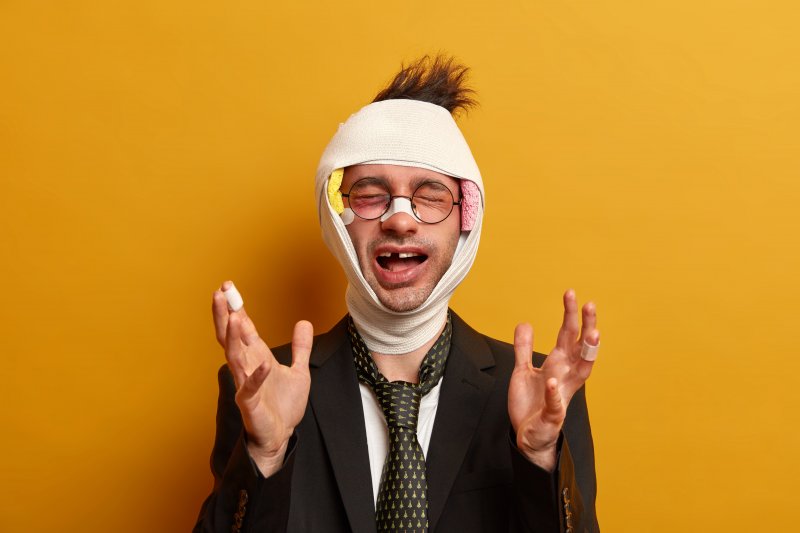 You probably want to keep the dental emergencies in your life to a minimum. Not only are they painful and disruptive, but they also have the potential to ruin an otherwise beautiful smile. Still, wanting something and being able to get it are two different things. That said, what are you to do?
Your local dentist has the answer. Listed below are three tips on how you can avoid a dental emergency. Please read up on them so your teeth and gums won't need invasive treatment down the road!
Maintain Regular Dental Care
The best way to prevent dental emergencies is to practice good dental hygiene. No bacteria or plaque means no health problems, right?
For starters, brush your teeth twice daily with fluoride toothpaste. Do so for two minutes to avoid rushing the process. Floss your teeth as well since it will remove unwanted food particles and reduce the chance of tooth decay and gum disease.
While following this routine, remember to replace your toothbrush every two to three months. Furthermore, attend regular dental checkups once or twice a year.
Have a Healthy Diet
Besides giving you a better supply of needed vitamins and minerals, a healthy diet will help your mouth too.
A good step toward that would be cutting down on processed foods like cake, ice cream, and cookies. Said items' sugar content combines with natural mouth bacteria to create enamel-eroding acid. Consequently, the acid strips your teeth of essential minerals and thus causes tooth decay and cavities.
Reducing sugar intake will lower your mouth's acidity and stop this enamel loss. To that end, try eating healthy foods like apples, carrots, celery, or nuts as a substitute for sugar.
Prevent Accidents
Besides helping teeth stay bacteria-free, preventing oral cavity injuries is another way to avoid dental emergencies. Accidents can lead to chipped or cracked teeth if you're not careful.
A terrific way to avert dental damage is with a mouthguard. Wearing one during physical activities will protect your teeth from collisions with an added material layer. After all, many dental injuries occur when playing sports like skating, biking, football, and basketball. The ideal mouthguard for these activities won't obstruct your breathing.
You can't always stop dental emergencies from happening, but the tips above will make them less likely. Start practicing them so your natural smile doesn't suffer a sudden decline!
About the Practice
Corbin Family Dental Care is based in Corbin, KY. Led by Dr. Katherine Whitaker, their team ensures that your dental treatment is high-quality, precise, and up to date. They offer preventive, cosmetic, and restorative dentistry and emergency dental services. Whatever the issue, the practice can give any patient a healthy and beautiful smile. For more information or to book an appointment, they can be reached at their website or by phone at (301)-871-6660.