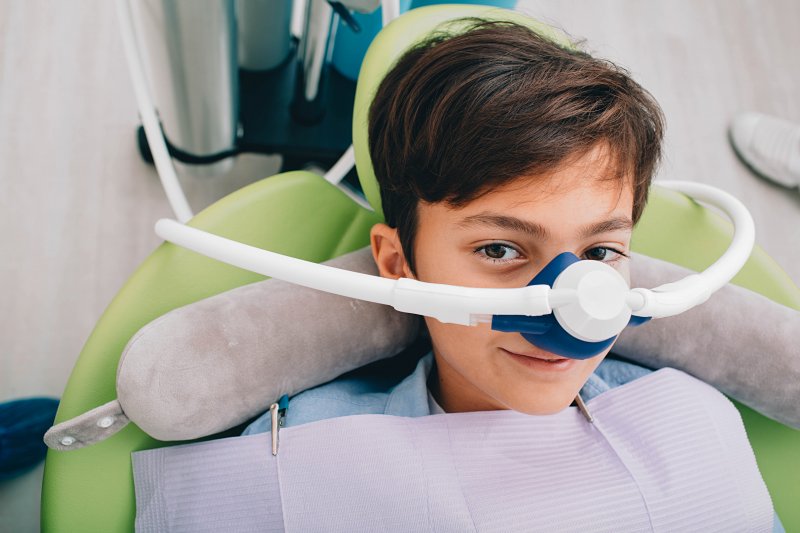 Does the thought of visiting your dentist fill you with dread? Don't worry – you're not alone. One study found that dental anxiety affects approximately 36% of the population. Fortunately, most dental offices offer sedation dentistry to calm and successfully treat nervous patients. These methods make dentist appointments stress-free, faster, and more comfortable than ever before! Are you unsure of what it involves? Read along as we answer some frequently asked questions about sedation dentistry.
What is Sedation Dentistry?
Although most dental procedures are performed with just a local anesthetic, sedation dentistry is available for patients with an added level of anxiety. It involves the use of medication or drugs to relax you before and during procedures. The drugs used are completely safe and effective at minimizing patient fears and anxieties. When using sedation methods, dentists must comply with set rules and guidelines within their state laws.
What Sedation Methods Are Available?
There are a few different types of sedation dentistry available, including:
Nitrous Oxide Sedation
Nitrous oxide, also known as laughing gas, is a sedative that you inhale through a small nose mask. It's a completely safe method of sedation used for patients who suffer from dental fears and phobias. The effects take place within a few minutes of breathing in the gas. Most patients state it makes them feel euphoric, happy, and even tingly. The mask stays on for your entire treatment, and as soon as it comes off, the influence fades away.
IV Sedation
With IV sedation, a sedative is administered into the bloodstream intravenously (into the vein). As a result, it acts much quicker than other methods. Although you will remain conscious during the appointment, time will seem to pass very quickly, and you will likely have little to no memory of your visit.
Who's a Good Candidate for Sedation Dentistry?
Sedation dentistry is recommended for patients with a high level of anxiety and fear of dental procedures. It's suitable for people with sensitive oral nerves, a severe gag reflex, or difficulty getting numb. These methods are also often used on young children or patients with physical or mental disabilities. Since patient safety is always a priority, your dentist will ask you about your medical history and current medications before using any sedation.
The Benefits of Sedation Dentistry
You can reap many benefits with sedation dentistry, including:
Anxiety relief
A reduced gag reflex
Pain relief
Anterograde amnesia to reduce fear on future visits
Are you worried about your upcoming dental visit? Ask your dentist about sedation dentistry. It'll surely make your next appointment a breezy and enjoyable experience!
About the Author
Dr. Katherine Whitaker provides comprehensive, high-quality, personalized dental care that is bound to exceed even the highest patient expectations. She pursued her doctorate at the University of Kentucky College of Dentistry and earned her certification in IV sedation from UAB. Dr. Whitaker is the only dentist within a 40-mile radius of her practice that offers that service, so if you're interested, don't hesitate to contact her! She and her team at Corbin Family Dental Care will ensure you have the most relaxing experience of your life. Visit our website or call (606) 523-1415 to schedule an appointment.