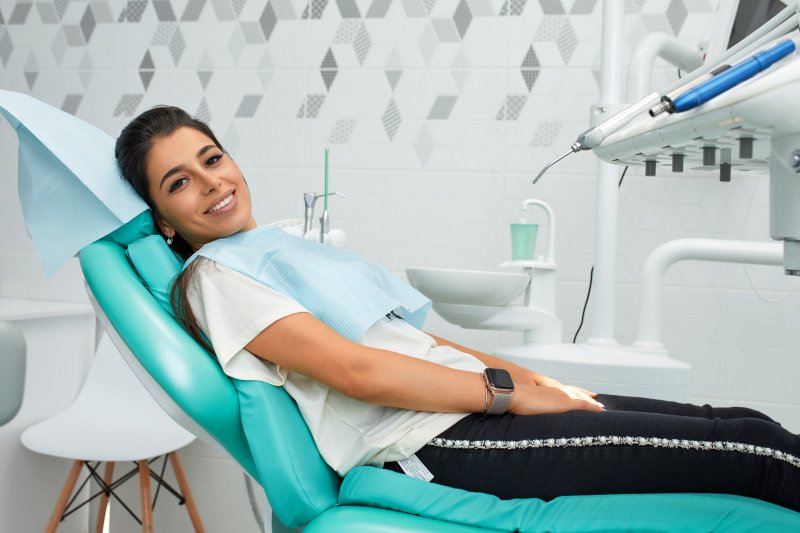 Are you guilty of skipping one or more dental checkups and cleanings? Do you often look for reasons to cancel or reschedule? If this is a common practice, you could be putting your oral health at serious risk. From tooth decay and gum disease to bad breath and oral cancer, these six-month appointments are designed to prevent problems before they start. Before you consider skipping a dental cleaning in your future, check out these 3 reasons why your decision can negatively impact your smile.
Cavity Development
Brushing, flossing, and rinsing at home can do wonders when it comes to protecting your smile but if plaque and tartar begin to form on teeth and along the gum line, only professional instruments can adequately clean your smile. Without regular dental cleanings, you could be faced with plaque and harmful acids eating away at your tooth enamel, causing cavities to form. As a result, you will need a dental filling to treat the problem. Otherwise, the bacteria can continue to spread to inner layers (i.e., dentin, pulp) and ultimately cause extreme pain and the need for a dental crown or root canal.
Gum Disease
It's not uncommon for teeth to get more of the focus than any other part of the oral cavity. But you should remember that your gums are just as vital. When bad bacteria builds within the mouth, it can attack the soft tissues and cause redness, inflammation, and infection. If left untreated, it can cause gum pockets to form and eventually, bone and tooth loss. Not to mention the potential for infection to enter into the bloodstream and cause more serious health-related conditions (i.e., diabetes, cardiovascular disease, Alzheimer's, Dementia, respiratory illness, etc.). Seeing a dentist for a regular checkup can help you avoid this potential scenario, as a hygienist will chart your gum pockets and make sure no signs of gingivitis or periodontitis are present.
More Money Spent on Dental Care
You may be thinking, "If I don't see the dentist, I'll be saving money." Unfortunately, this is not the case. It is actually the opposite. Avoiding your dental team for preventive checkups and cleanings can lead you to spend more time and money on restorative and emergency dentistry. When problems develop and remain untreated, it requires more complex solutions to fix them. Instead of only needing antibiotics or a simple change in the type of toothpaste or mouthwash you're using, you can be faced with a costly root canal, tooth extraction, or dental implants to replace missing teeth. Besides, most dental insurance companies agree to cover between 80-100% of preventive services, so your out-of-pocket expenses will be little or nothing at all for these twice-yearly visits.
Don't let a busy schedule, dental anxiety, or a lack of care keep you from taking better care of your oral health. If it's been a while since your last visit, find a local dentist who can provide the services you need to enjoy a healthy smile for a lifetime.
About the Author
Dr. Katherine Whitaker completed her doctorate at the University of Kentucky College of Dentistry before going on to earn her certification in IV sedation from UAB. With additional certifications in ACLS and laser dentistry, she and her team at Corbin Family Dental Care will go above and beyond to ensure your oral health remains in optimal shape. Providing exceptional preventive care, Dr. Whitaker will use these visits to check for any abnormalities that can pose a risk to your smile. By treating problems early on, she can help you avoid more serious issues in the future. If you need a dental checkup and cleaning, contact us via the website or call (606) 523-1415.