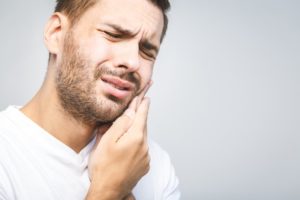 A toothache can be an agonizing and painful experience. Whether caused by something lodged between your teeth or a serious infection that has spread to the innermost layer of your tooth, the discomfort you feel is something you want to be eliminated as quickly as possible. But where should you go to get help? While the ER makes sense, wouldn't it be better to see your emergency dentist in Corbin? For greater insight on the topic, learn what scenarios constitute a trip to the ER versus those that are best treated by your local dental professional.
Which Dental Emergencies Warrant a Trip to the ER?
It is not often that a dental injury should require you to skip the dentist's office and head straight to the emergency room. However, should you face any of the following scenarios, it's best if you seek immediate medical attention at the ER:
Facial trauma consisting of a broken or fractured jaw
Continuous bleeding from the mouth that does not cease
Increased swelling of the jaw, neck, or face that can impact breathing abilities
A serious abscess or infection that is causing you to experience difficulties breathing and/or swallowing
All of these instances can be life-threatening if left untreated.
Why Is It Better to See an Emergency Dentist for Your Injury?
What you will discover is that most dental emergencies can be easily treated by your local dentist. From a regular toothache to a chipped tooth or soft tissue injury, these common accidents are ones you can feel confident leaving in the hands of a dental professional.
Not only do they have the proper training and knowledge to handle these types of incidents, but there is a good chance you will not have to wait nearly as long to see someone for help. Unlike an emergency room that requires waiting long hours, your dental team will work to get you in as soon as possible. Also, your dentist knows you, so there is no need to divulge your medical history when faced with an emergency.
If you experience any of the following situations, don't waste your time sitting in the lobby of an emergency room. Instead, call upon your local dentist for assistance:
A chipped or cracked tooth
Soft tissue injury (i.e. busted lip, scratched gums, bitten tongue)
Knocked-out or extruded tooth
Abscess or infected tooth (not hindering your ability to breath)
Tooth sensitivity
Avoiding the ER will always be your best bet unless you are dealing with a life-threatening condition. Instead, leave your smile in the hands of a dental professional who can offer the kind of efficiency and personalized care you need.
About the Author
Dr. Katherine Whitaker completed her doctorate at the University of Kentucky College of Dentistry before going on to earn her certification in IV sedation from UAB. With additional certifications in ACLS and laser dentistry, she and her team at Corbin Family Dental Care will go above and beyond to ensure your oral health remains in optimal shape. Facing a serious toothache or another dental emergency, let Dr. Whitaker provide the care you and your smile need to feel better. Should you or a family member experience a dental crisis, contact us via the website or call (606) 523-1415.